WE KNOW THE PHYSIOLOGICAL PARAMETERS OF OUR CAT TO PROTECT IT
Details

Category: feline characteristics
Hits: 167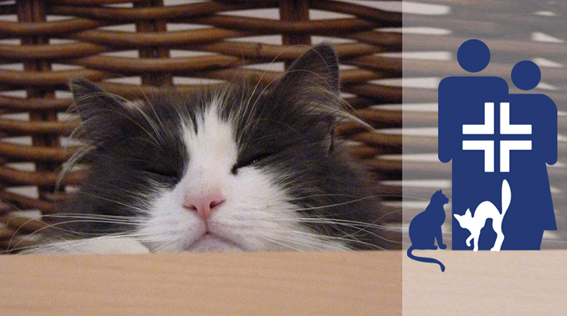 The relationship between man and his cat is not only made up of games, food and caresses, but also includes the protection of its well-being and health conditions. In fact, it is possible that, in the course of life, our animal finds itself in difficult situations, of emergency, where the owner must be able to perform manual skills, precautions and first aid.
The earlier the rescue, the greater the chances that the animal has of surviving. The information provided is by no means intended to replace the professionalism of the veterinarian, on the contrary, the animal "in danger" must be taken to its office as soon as possible for the diagnosis and appropriate therapies.
Therefore, the intent of the article is to provide information to improve the situation of the animal that is in critical condition or, at least, not to worsen its condition, waiting for the intervention of the veterinarian.
- By "urgency" we mean a situation of danger to the anatomy or function of an organ or apparatus.
- By "emergency" we mean a condition of danger for the life of an animal.
Before talking about the pathologies and behaviors that deviate from the norm and therefore before learning to deal with health emergencies, which you will find in the "first aid" area, it is essential to learn about cat physiology and normal values.
We consider:
- THE RECTAL TEMPERATURE
- RESPIRATORY FREQUENCY
- RESPIRATORY FREQUENCY
- WRIST
- THE COLOR OF THE MUCOSA AND CAPILLARY FILLING TIME
- THE EXPLORABLE LYMPH NODES
- THE HEAT
- THE MANAGEMENT
- CHILDBIRTH
- THE NORMAL TEETH