Make your cat a Social Vic (Very Important Cat)
Details

Category: Feline news
Hits: 219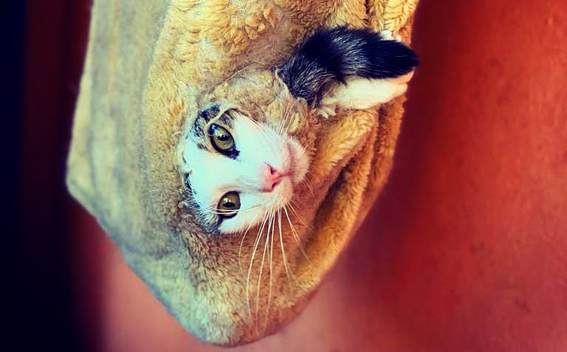 Social media occupy a very important part in our life. They keep us connected with the whole world, with friends and with information. They are an indispensable tool for our work. Social media have changed our habits and the way we communicate.
Free and widespread, they give everyone the opportunity to publicly express their thoughts. You can aspire to achieve notoriety with their use or let our four-legged friends reach it !!
Let's find out how to do it together!
The cat is an elegant, nice, athletic and funny animal. It has a mysterious and fascinating air. In him, opposite characteristics such as docility and wild nature coexist in harmony. It is not difficult for such an interesting animal to attract attention and millions of clicks and become a fashion pet-influencer on social networks.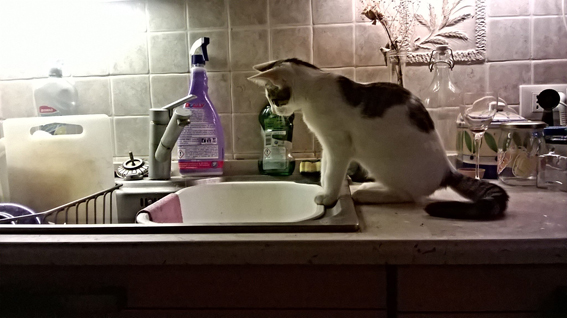 It is essential not to stress our cats and therefore we avoid posing them and forcing them to continuous shots or videos that are not natural for them. Learn to capture the natural moment without bothering your 4-legged friend.
The network is now full of cat influencers and the competition is fierce but with some foresight you will have the tools to get your pet up the notoriety ladder. We will give you valuable advice to try to make your feline a Social Vip while having fun with your 4-legged friend.
Start by choosing a catchy pet name or nickname for your little feline. It must attract attention that absolutely must not go unnoticed. You can also choose to call him by the name of a public figure who resembles him to create nice and funny anecdotes and character parallels. Play on funny expressions and immortalize his adventures and daily raids.
Publish at least 3 or 4 posts a day between funny photos and videos and let's see together what are the days and times of maximum social visibility for social media
FACEBOOK
13: 00-16: 00 both during the week and on weekends. In general, the days of greatest visibility are when most people have free time to enter Facebook.
LINKEDIN
10:00-11: 00 and the preferred days to publish are Tuesdays, Wednesdays and Thursdays.

INSTAGRAM
11: 00-13: 00 and 19: 00-21: 00. All days are good for posting your own posts and photos. Most Instagrammers connect to Instagram from mobile, so they're not usually online during business hours. The best days are Monday, Wednesday and Thursday. Monday is the best day while there is a slight drop on Sunday
TWITTER
12: 00-18: 00 Every day is good. At 5pm, you have the most retweets.
PINTEREST
20: 00-23: 00 and the best day to make Pins is Saturday.
And now Follow our valuable tips that will show you how you can turn your feline into a VIC Very Important Cat!


1) Enhance the personality
Observe your cat with sensitivity and empathy and identify his characteristics, his nature, his actions, what he loves to do and the whole world around him. Draw a profile and create the character by enhancing its features and originality. Never force your hand, do not try to change his personality by one iota but, on the contrary, enhance it to the fullest.
2) Set the scene
Prepare the scene with dedication and attention, paying attention to details. The background, the environment and your cat must be in full harmony. Create fun situations with games, gyms and accessories for your cat. Use opposite shades full of color contrasts.
3) Insert engaging and fun captions.
It is essential to accompany the photo with funny and ironic phrases, puns and double meanings that best represent the character and originality of the cat, inserting it into a cheerful and lively situation comedy. A laugh will make your pet's presence on social media indelible.
4) Create an easily recognizable style and identity
The secret of success? An instantly recognizable style. Steve Jobs (who always wore turtlenecks, jeans and sneakers) taught us, Mark Zuckerberg with his casual sweatshirts but also the very elegant and very distinctive Karl Lagerfeld who always loved to show himself with a dark suit, white shirt and super chic tie.
A fashion identity strengthens the personality, makes it stronger and allows you to better magnetize the glances of others on yourself.
It applies to humans as well as to everything else, including animals. So choose a specific style for your friend, assort his wardrobe with suitable clothes and let him show off the looks from post to post. Various but always homogeneous.
5) Emphasize originality.
Turn on creativity to enhance the originality of your pet. Take imaginative and original photographs. Immortalize the cat from a new point of view and from multiple perspectives.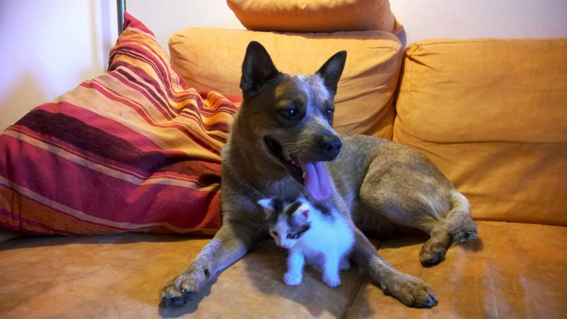 6) Enhance the naturalness of our feline
To enhance the cat's personality, one must not take away its naturalness, one must try to immortalize it in the fleeting moment of a position or movement. Do not try to put it in unnatural, uncomfortable poses that would be a strain and a nuisance for your 4-legged friend
With perseverance, fun, ingenuity and passion you can start making your PET stand out on social media !! Good luck and look forward to meeting them all! A meow at all!