LET'S EQUIP! FURNITURE FOR YOUR CAT CLIMBING ARRIVES FROM GERMANY
Details

Category: cat decor
Hits: 157
What would not be done to fulfill every wish of our friends. To create a perfect environment for him to play, fight, jump and climb. To begin with, we could make our home a playground that satisfies even the most imaginative and acrobatic cats.
The German design company Goldtatze specializes in transforming the rooms, walls and ceilings of our apartments into fabulous acrobatic games with the addition of wooden decks, hammocks, scratching posts, and small dens. The cat conquers the fourth dimension which in the apartment is a great resource by increasing the space available to them. Goldtatze's installations are suitable for any space.
Where did this fabulous idea come from?
The idea could only come from the story of a special cat: Wives. This cat suddenly entered the life of the creators of this project. She was the roommates' cat who refused to follow the owners and move into the attic. There was no way to get him to move out of their upstairs apartment. Mogli's irresistible charm captured the souls of the hosts who decided to adopt a kitten.
They wanted to make their apartment perfect for their new four-legged tenant and being a qualified carpenter and an artist, he had a brilliant idea: "designing, building and marketing cat-proof furniture".
He began developing scratching posts, suspension bridges, lookout points, hammocks, hanging kennels, pedestals, platforms and much more. This is how large play spaces developed in 4 dimensions were born. All quality products designed, designed and manufactured specifically and exclusively for our cats.
Durable, easy-to-clean furniture creations tested under harsh conditions in many animal shelters. For hygienic reasons, all things are regularly cleaned and sterilized with a 100 degree steam jet. All the furniture resisted for at least 5 years in perfect condition. Thus Goldtatze furniture is designed for longevity and is almost indestructible. This idea marked the birth of Goldtatze.
Now let's go explore the fantastic world of Goldtatze and let ourselves be inspired by the Goldtatze collection and the many accessories that are waiting for us.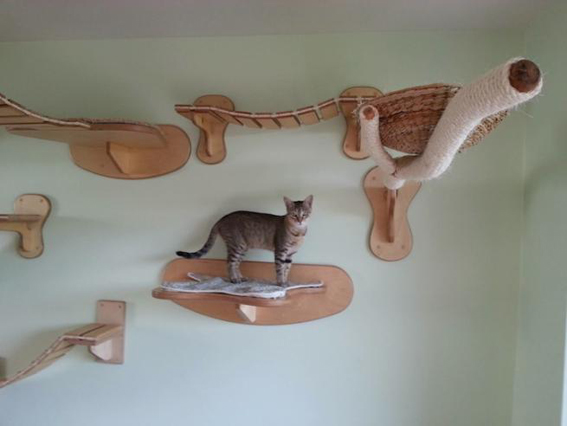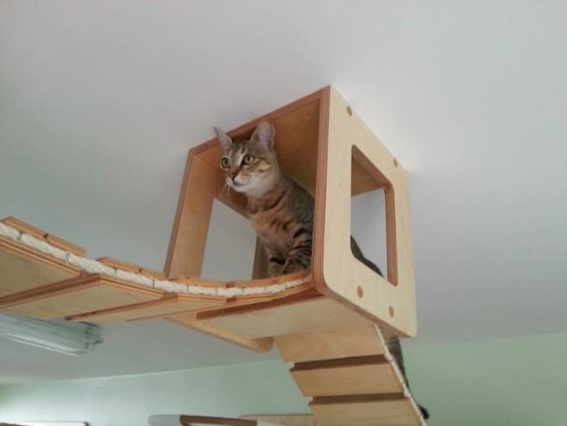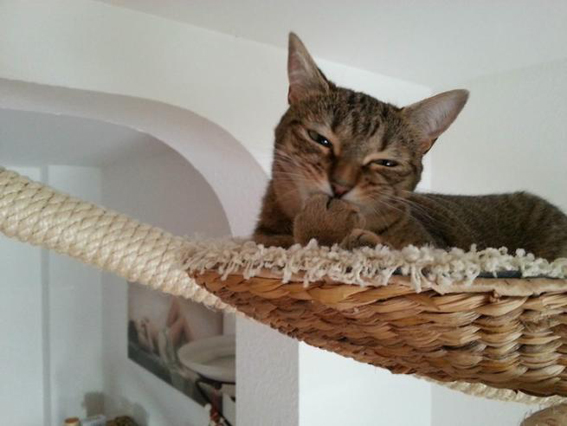 If you want, you can share the article to raise awareness of this opportunity for our cats and original furnishings for our homes.