LOTS OF LUXURY FOR OUR CATS
Details

Category: cat decor
Hits: 140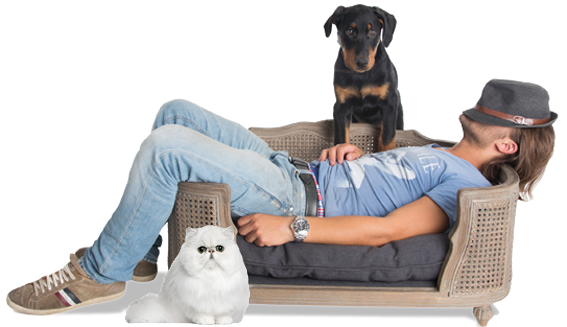 Cats need comfort and practicality, but nothing prevents us from combining these characteristics with our desire for great luxury.
Furniture for pets can be very comfortable and at the same time very beautiful. Lord Lou has created a design line by combining these two essential aspects to create a product of excellence.
Lord Lou® sells pet furniture and accessories. They are refined, binding and handmade. The kennels for dogs and cats differ from "traditional cushions and baskets" as they are real miniature furniture of the best quality, with particular attention to design, to have a home of great class.
We can find the entire collection on their website: www.lordlou.com
Here we show you some of the luxurious wonders. Of course they are not cheap, but for some, money is not a problem, certainly not for me :-)
Antoinette Family

Magnificent rococo style sofa with solid oak frame and refined details. Available in two sizes and different fabrics. Supplied with matching fitted cushion (polyurethane padding). The fabrics have been treated with a layer of Teflon® to not get dirty and water resistant.
Dimensions (cm): S: 56x46x30 | M: 76x56x33
George Family
Classic Louis XVI style bed, with massive curved structure in aged white, black or burnt oak. Choice of two sizes. Supplied with adapted cushion (polyurethane filling) for royal comfort! The fabrics have been treated with a dirty and water-resistant Teflon® layer. Dimensions (cm): S: 49x40x31 M: 65x43x35
Edoardo Family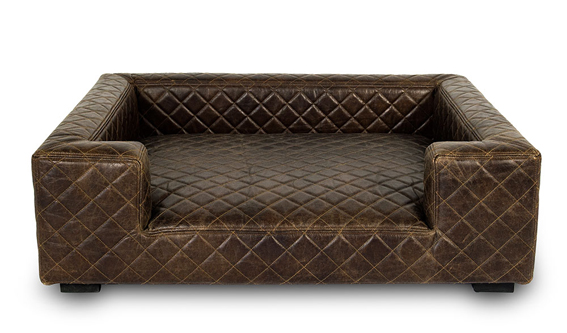 This classic leather sofa was sewn with inspiration from the memorable "Bentley stitch".
Comfortable and timeless at the same time, this extraordinary piece of furniture evokes a feeling of contemporary "casual".
Available in dimensions L: 100x80x31 cm
Capri:

The transparent shapes of the Capri stainless steel bowl combine with the captivating and brilliant reflections in a timeless harmony.
To explore new possible definitions of metal surface, copper was chosen to interpret from an industrial point of view. Brass creates a rich interaction with light, a sort of luminescence capable of enhancing pure and neutral lines. The bowl has rubber stoppers to prevent the bowl from sliding off.
Dimension
S. 17x17x7 (cm)
M. 23x23x9 (cm)
L 29x29x11 (cm)
100% stainless steel with electrolytic copper
CARE AND MAINTENANCE: your bowl is dishwasher safe, but to preserve its beauty and shine you can wash it by hand with a mild soap. So it will keep your cat's art item shiny as new.
Modena
A nice way to dine for our four-legged friend. The Modena is made of wood, herringbone in a seasoned oak brown color. The luxurious bowl holder comes with two stainless steel bowls positioned at the right height avoiding tipping and moving. Handcrafted from wood, crafted in an exquisite herringbone pattern. Weathered brown oak finish with a gray touch.
Easily cleanable and indestructible stainless steel bowls.
dimensions:
Centimeters: 33x17x6cm, stainless steel bowls,
Ø 8 cm (0.3 ltr) M: 50x23x12 cm, stainless steel bowls
Ø 14 cm (0.73 liters) L: 59.5x31x20 cm, stainless steel bowls Ø 21 cm (1.71 liters)
Roma
The Roma double cat bowl has a solid oak structure with two stainless steel bowls that are dishwasher safe. Also suitable for dogs.
Available in three sizes.
S: 33x17x8 cm
M: 50x23x16 cm
L: 59.5 × 31.5 × 25cm
Internal diameters of the bowls: S: 12, M: 15 L: 21 cm
capacity: S: 0.3 liters - M: 0.71 liters - L: 1.71 liters
Photo material was taken from Lord Lou's official website: website: www.lordlou.com